iOS App Design

4 week project

Challenge
babble is an app based on small talk and long distance relationships and how thinking about a person can lead to constant small talk.
Branding, UI

Illustrator, XD

Solution
Defining long distance relationships, a majority of people had some form of long-distance relationship happening in their lives.

The colors and imagery was kept bright and colorful to keep consistent with the branding of bale. To facilitate better conversation, the weather icons and suggestions were the top priority when designing.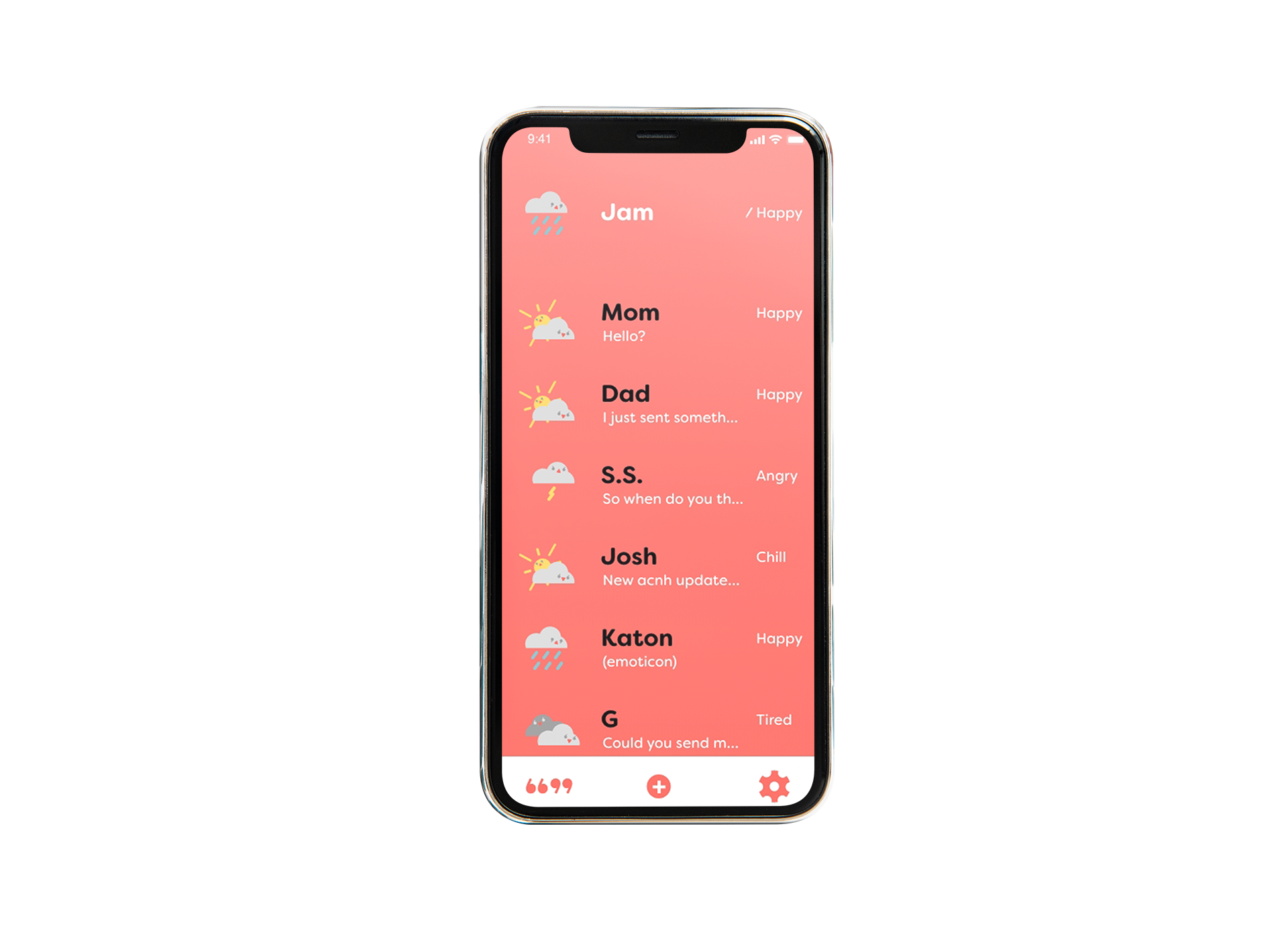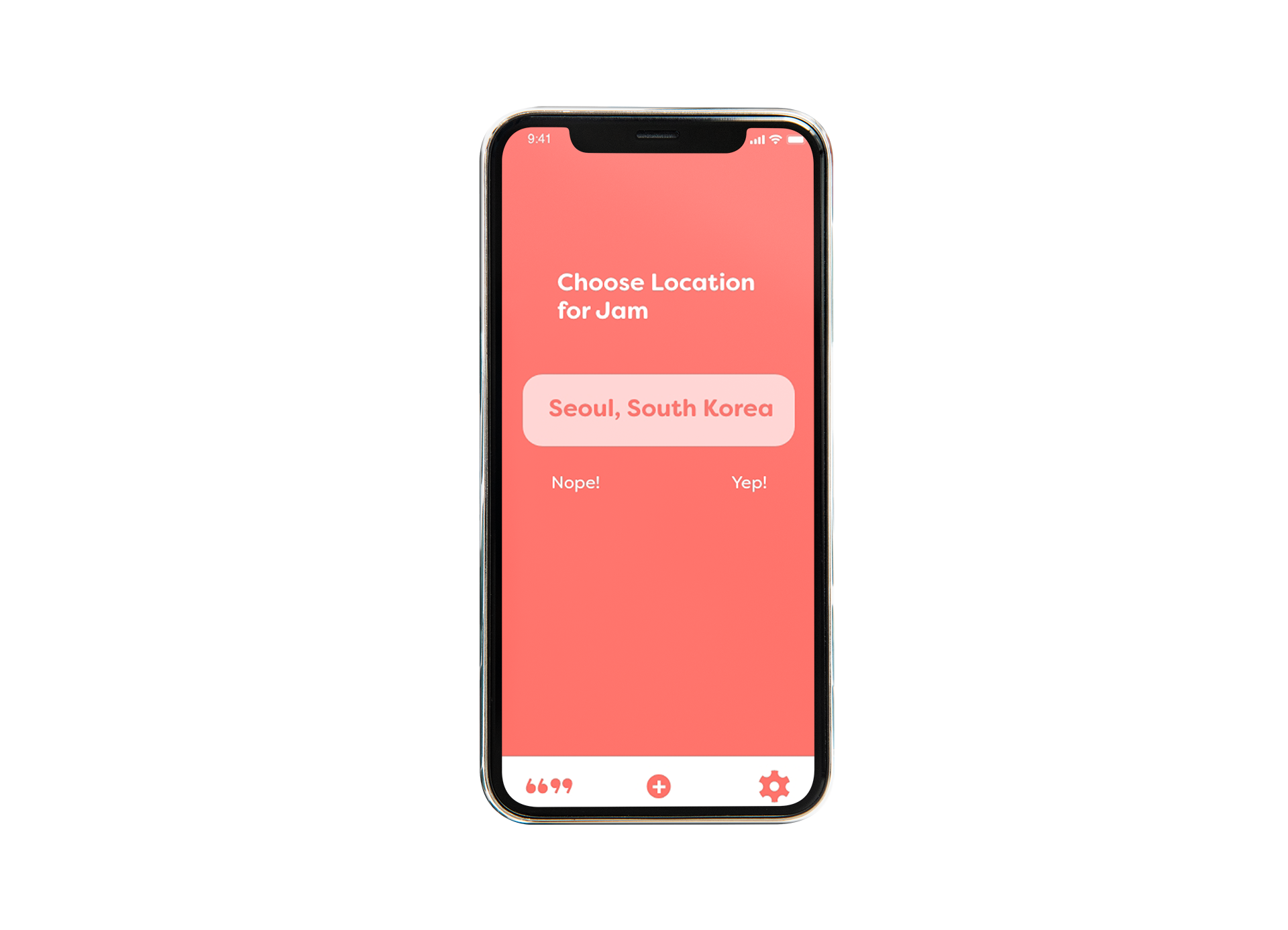 Research
From competitors to user analysis, babble first started to shape up when realizing there was not an app for people to reach out first with the user in mind.
A lot of the apps were initiated by a need to express oneself but not to connect with a person with the other in mind.

User testing was also utilized in this project at the end to ensure the app's execution made sense to those who were first using this app.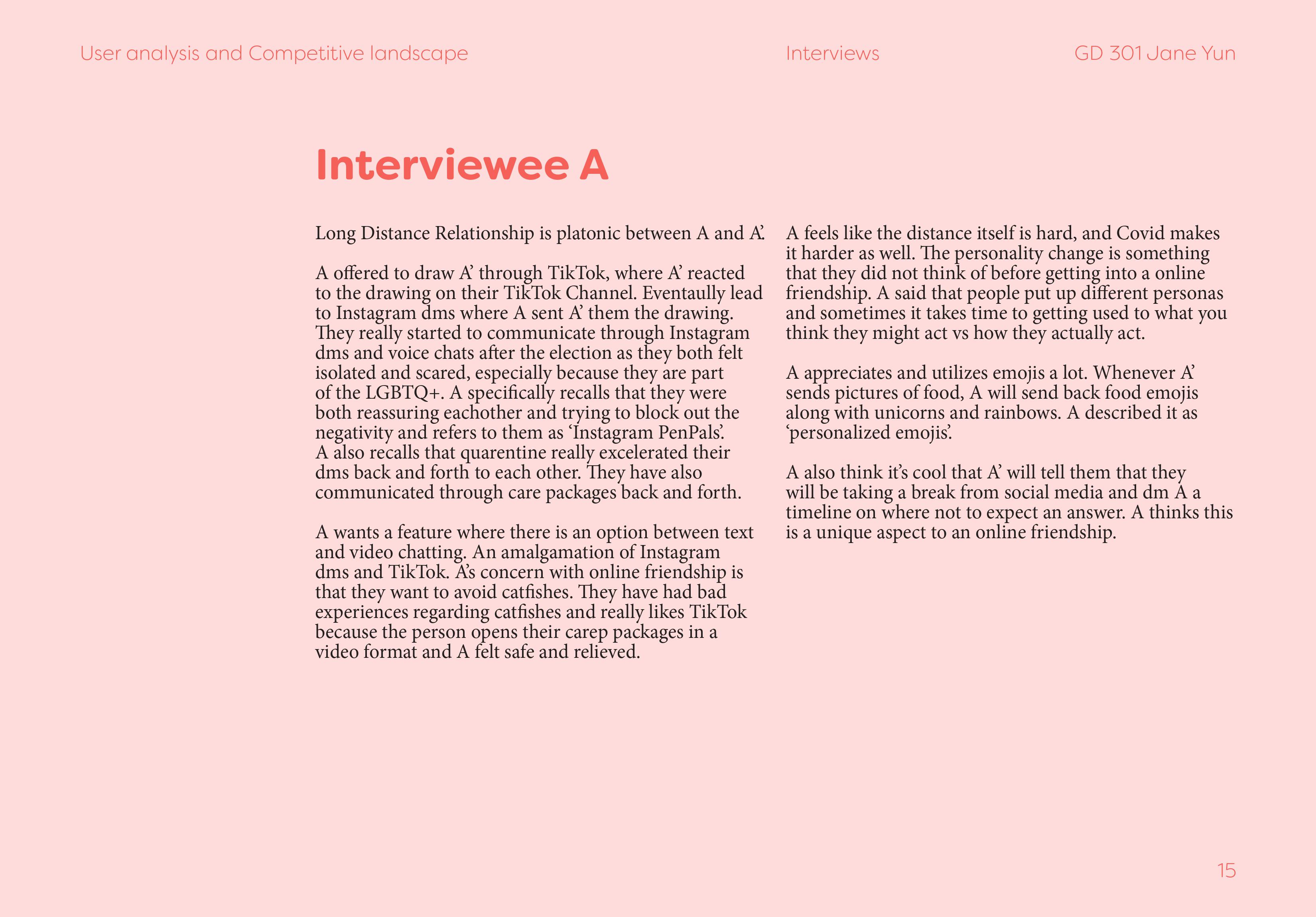 Process
A weather app for people in long distance relationships was inspired by small talk.
Normally, due to my awkwardness and wanting to fill the silence I talk about the mundane everyday things.
However, with my family and friends back in South Korea, I found that I genuinely ask the questions rather than filling in a silent situation.

Mind mapping was a big part of coming up with the identity of the app.

The small and big quotation marks to indicate how thoughts make a way for conversation and these elements being incorporated into the branding was important.

process of conceptualizing babble's identity
user flow